Keeping Your Pets Safe at the Cottage this Summer
With warmer weather, most head up to cottage towns for weekend getaways enjoying nature's beauty and what it has to offer. And if you are planning to bring your four-legged friend to your cottage trip also to have fun and do outdoor activities with you, here are the safety tips to keep in mind to keep your dog safe and comfortable.

1. Safe and fun road trip with your dog
A long journey and the harsh summer heat can be unpleasant and stressful for your pet. Plan your journey to ensure that your dogs are safe and comfortable on the trip.
• Temperature control – to reduce the heat, use air conditioning. Never leave your pet alone in the car since heatstroke can set in on an animal in only a few minutes.
• Keep in mind to confine them to the back seat, either in a carrier or pet seat belt, as accidents can happen due to sudden pauses and heavy traffic.
• Give your pet a small meal at least four hours before the journey to help prevent car sickness.
• Attach your dog's leash before opening the car door – accidental escapes in heavy traffic areas can be tricky.
• Given how sensitive dogs' ears are, keep the automobile stereo volume comfortable.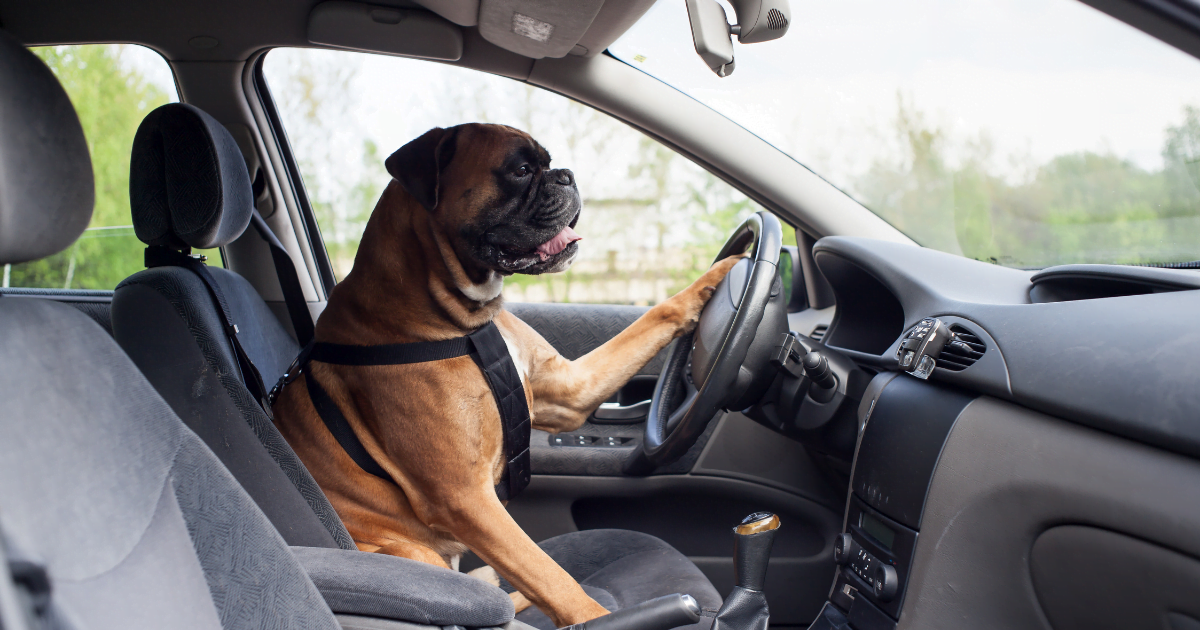 2. Update your contact information.
Ensure that all phone numbers on your dog's ID tag are reachable. Call the service provider if your dog has a microchip so they can get in touch with you and get your information when needed.

3. Leash up
Leash your pup even though the cottage is likely a place for your pets to play, explore, and have fun but we still need to worry about their safety. Keep your pet on the cottage grounds because they could easily get lost in the woods or come across wildlife when exploring the cottage area – believe us, we've had an attack on our family dog one year and there is nothing more devastating than seeing them in pain.

4. Water Safety
Your pet's safety on the water is just as important as everyone else's. Invest in a pet life jacket if you intend to take your pet boating with you, and never assume that your dog can swim. Not all dogs enjoy being in the water or are good swimmers. If it's your dog's first summer near water, take it slow and don't force or throw them into the water.

5. Drinking Water
While swimming in the lake, many dogs enjoy drinking the water, which frequently causes them to become sick or get diarrhea. To prevent this behavior, keep a dish of fresh water handy. Same goes for the water from the Cottage, ensure that the water is potable to avoid upset stomachs.
6. Come prepared
Your pet will be more protected from illness and parasites if you have a preventative care plan, especially while away at the cottage, especially this year where it is said to be a higher volume of ticks around, who can also make sure your pet is current on any and all necessary vaccinations. Always inform yourself of the closest veterinary hospital and become familiar with the shortest path. You'll be glad you did some preliminary research because it will save you time in an emergency!
We hope this article helped you on your upcoming summer getaway with your pets. If you are looking for a pet-friendly cottage resort, your pup is most welcome at Blue Pigeon Resort in Bobcaygeon, Ontario. Email info@bluepigeonresort.com with any questions or to make reservations for your stay. Have a safe and exciting summer! 😊